Management Team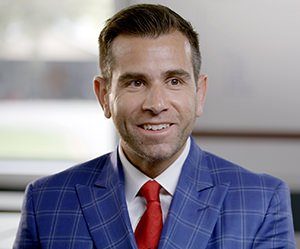 Michael Keyser
The management of BARC is led by Michael Keyser, our CEO, who joined BARC in October 2010. Mr. Keyser holds a law degree from Seattle University and a business degree from Washington State University. Prior to coming to BARC, Mr. Keyser spent five years in the South Pacific, where he was the CEO & General Counsel for the American Samoa Power Authority in Pago Pago, American Samoa.
He works closely with the Board of Directors in setting the strategic direction and long-range plans for the cooperative. Mr. Keyser takes the policies and initiatives established by the Board and ensures that they are carried out in a safe, effective manner and within budget. The senior management team reports to Mr. Keyser, including the manager of finance & member services, the manager of engineering & operations, and the general manager of BARC Connects, BARC's fiber-to-the-home subsidiary.
Dave Clinton
Dave Clinton, the manager of finance & member services, has been with BARC since 2011. Mr. Clinton oversees all administrative office functions, including finance, accounting, billing, and member services.
Jamie Lowry
The manager of construction services, Jamie Lowry, has been with BARC since 1996. Mr. Lowry oversees the construction department, right-of-way clearing, vegetation management, fleet vehicle maintenance, and the warehouse. He is primarily responsible for the construction of new services, system repairs and maintenance, and the clearing of BARC's rights-of-way.